Looking for gaming laptops with the Advanced Optimus feature? Then you must be pretty darn serious about battery life. Well, no worries! Here you'll find the best laptops on the market that features Optimus aka MSHybrid option.
Infamous for battery life
If you own a gaming laptop, you know how poor the battery backup is. These bulky machines have always been infamous for their weight and short battery life. Most Gaming laptops won't last more than 2 hours on battery if you play games on them.
Why is gaming laptop battery so bad?
Gaming is a very resource-intensive task. So it's normal for the battery to drain quickly when gaming. But gaming laptops tend to die fast even under moderate load.
This is because when designing laptops, manufacturers often have to make trade-offs between performance and battery life. You can't always optimize a set of hardware for everything. For example, optimizing a component for better performance can reduce its energy efficiency. So they generally use more power, thus reducing battery backup.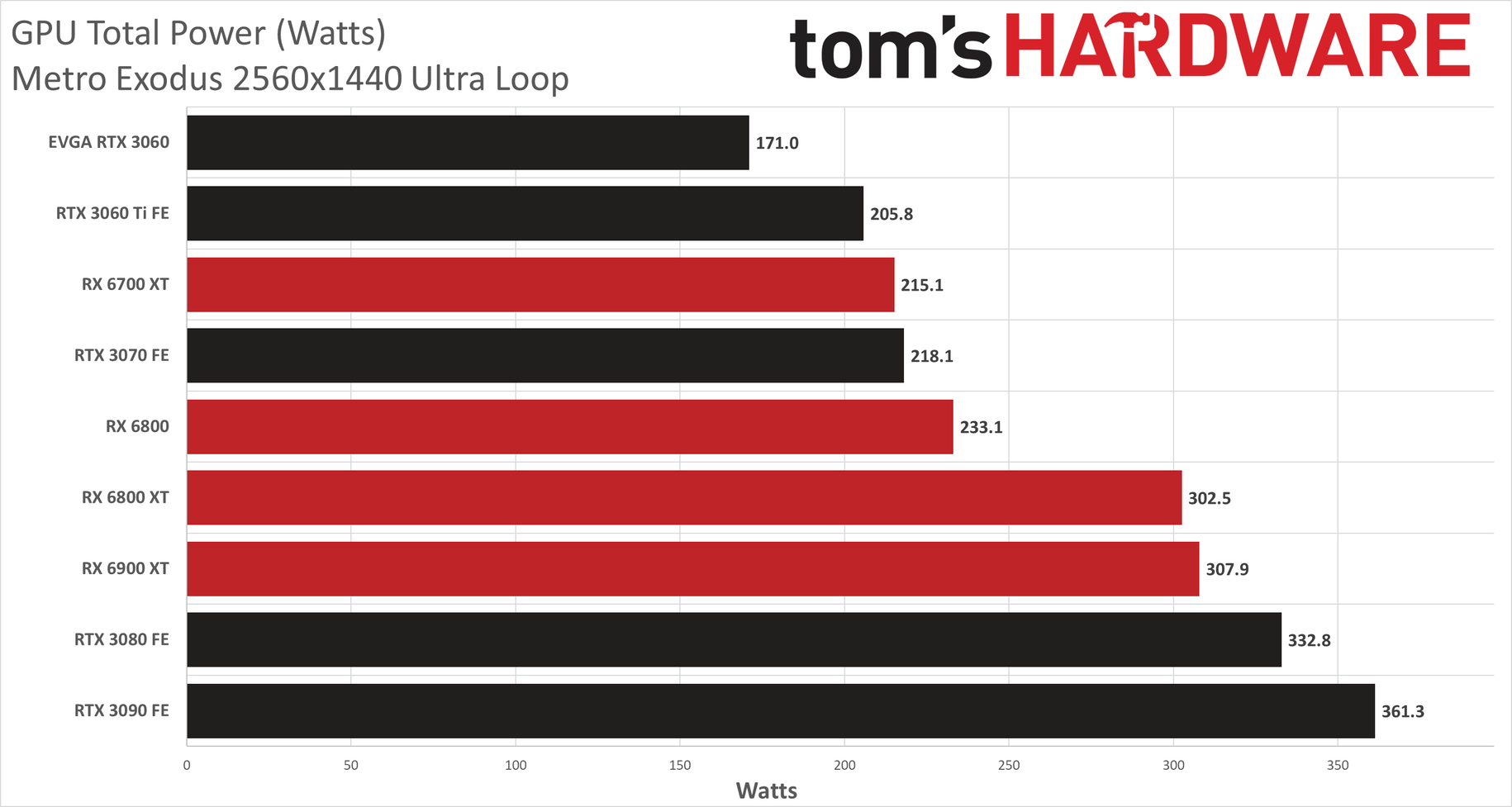 Of all the components, the GPU is the most power-hungry. This is because they have a huge number of transistors switching at high frequencies.
Introducing the Advanced Optimus
The Advanced Optimus feature in Nvidia cards enables a user to switch between the integrated graphics and the dedicated GPU. This feature can help save power when the GPU is idle, simply just shutting it down.
How it works
Almost all gaming laptops have two GPUs: the integrated graphics of the CPU (Intel HD Graphics or AMD Vega), and the discrete graphics unit. The dedicated GPU is more powerful and requires more power to operate. This is one of the reasons for poor battery lives in gaming rigs.
So to conserve power, Nvidia developed a feature so the dedicated GPU can be turned off when idle and switch to the battery-friendly integrated GPU. The GPU is still there and ready for action when necessary. This can greatly enhance battery life when you aren't playing games.
Best Gaming Laptops with Advanced Optimus
Even in 2023, laptops with Advanced Optimus aren't very common. So we made a list of laptops with the feature. Let's dive in.
CPU: Intel Core i7-12800H
GPU: NVIDIA GeForce RTX 3070 Ti
RAM: 16GB
Screen: 15.6" QHD 240Hz
Storage: 1TB SSD
Battery: 5.2 Hours
Weight: 4.4 lbs
Pros:
premium, all-metal build.
Top-end performance.
Superior touchpad.
Cons:
Pricey.
Metal chassis gets quite hot while gaming.
Diminished battery life.
Product Description

NVIDIA GeForce RTX 30 Series Graphics for Stunning Visuals: Built on NVIDIA's award-winning 2nd-gen RTX architecture, these GPUs provide the most realistic ray-traced graphics and cutting-edge AI features for the most powerful graphics in a gaming laptop.
Intel 12th Gen 14-Core CPU for All-out Gaming Performance: Run the heaviest AAA titles and creation tasks without breaking a sweat, and activate Intel Turbo Boost Technology for a jolt of speed that brings the i7 processor up to 4.8GHz.
Next-gen Display: Go with ultra-fast 360Hz FHD for competitive gaming, OLED UHD for creative work with 4K clarity, or a 240Hz QHD display for the best of both worlds.
Vapor Chamber Cooling for Maximized Thermal Performance: The laptop quietly and efficiently dissipates heat through the evaporation and condensation of an internal fluid, keeping it running smoothly and coolly even under intense loads.
Advanced Connectivity for Greater Convenience: Cut down on adapters and travel light with built-in WiFi-6 and a UHS-III SD card slot.
Windows 11 Home: Experience the best Windows ever for gaming with superior graphics and faster load times.
The Razer Blade 15 Advanced is a high-end, premium gaming laptop with Advanced Optimus. It looks attractive from the outside. Thanks to the all-metal chassis and non-gaming design, it's perfect for both college, professional and business works. The CNC aluminum unibody frame houses incredible performance in the most compact footprint possible.
The 15.6-inch ultra-fast display is excellent in terms of color accuracy, sharpness, and brightness. Though it features vapor chamber cooling, the metal chassis seemed to get quite hot to touch.
Though it features AO, it didn't perform quite okay in terms of battery life. And at around 4.4 pounds, it's a semi-portable gaming rig that really packs a punch.
Experience blazing fast speeds with the new 12th Gen Intel Core i7-12800H 14-Core processor. Combined with the powerful RTX 3070 Ti, you can easily expect three-digit framerates in most AAA titles.
CPU: Intel Core i7-12700H
GPU: NVIDIA GeForce RTX 3070 Ti 8GB
RAM: 16GB
Screen: 15.6 inch FHD 360Hz
Storage: 1TB SSD
Battery: 6 Hours
Weight: 5 lbs
Pros:
High-frame-rate gaming with RTX 3070 Ti.
High-performing Intel CPU.
Sleek, slim design.
360Hz Ultra-fast display.
Cons:
Thinner than, but not as light as, some high-end competitors.
Insufficient storage in test unit and base model.
Hot and loud while gaming.
Product Description

Free Upgrade to Windows 11 when available (see below).
15.6-inch FHD (1920 x 1080) 360Hz 1ms with ComfortView Plus, NVIDIA G-SYNC and Advanced Optimus.
12th Generation Intel Core i7-12700H (24MB Cache, up to 4.8 GHz, 14 cores)
16GB Ram.
1 TB M.2 PCIe NVMe SSD.
NVIDIA GeForce RTX 3070 Ti 8GB GDDR6.
Killer AX 1675 + Bluetooth 5.2
The Alienware x15 is a high-performance gaming laptop with Advanced Optimus. Built for gaming, this beast is equipped with a high-end Intel core i7-12700H and a powerful RTX 3070 Ti GPU. The performance is as expected, we were able to render many modern titles at triple-digit framerates.
The x15 is probably one of the most attractive Alienware rigs. It's much slimmer compared to other models, but not as light. At around 5 pounds, it's a portable beast that may hurt your back if you choose to carry it.
For storage, it comes with a superfast 1TB NVMe SSD and 16GB of RAM for smooth multitasking. And as for battery backup, PCmag reported that it lasted over 6 hours under normal load. Not too bad for an Alienware.
CPU: Intel i7 11800H
GPU: NVIDIA GeForce RTX 3060
RAM: 16GB DDR4
Screen: 15.6" QHD 240Hz 2ms
Storage: 512 GB SSD
Battery: 10 Hours
Weight: 6 lbs
Pros:
Outstanding RTX Performance.
High-performing Intel CPU.
Outstanding Battery life for an Alienware.
Premium 240Hz Display wiht G-sync.
Cons:
Heaviest laptop in the list.
Expensive compared to the specs.
Product Description

Intel i7 11800H (8-Core, 20MB Total Cache, up to 4.6 GHz Max Boost Clock).
NVIDIA_GeForce RTX 3070 8GB GDDR6.
15.6″ QHD (2560 x 1440) 240Hz 2ms with ComfortView Plus, G-Sync, and Advanced Optimus.
16GB DDR4 3200MHz Memory.
512GB PCIe M.2 SSD.
Killer Wi-Fi 6 AX1650 802.11ax 2×2 Wireless LAN and Bluetooth 5.2 | mSeries 4-Zone AlienFX RGB keyboard.
2 SuperSpeed USB 3.2 Gen 1 Type A ports 1 SuperSpeed USB 3.2 Gen 2 Type C port 1 SuperSpeed USB 3.2 Gen 1 Type A port 1 HDMI 2.1 Output 1 Power DC In C port 1 2.5Gbps rated RJ-45 Ethernet port 1 Global Headset jack.
The Alienware M15 R6 isn't too different from its predecessors. The only big difference is the processor. This time they threw a powerful Intel i7 CPU under the hood with a mighty RTX 3070 GPU. The Result? Top-notch performance and solid Battery Backup at a considerably lower price.
The Intel versions are still the better performers, and this laptop gets a huge boost in battery backup thanks to the efficient boost from 11th gen intel processors. In a video playback test, the gaming laptop was able to survive more than 10 hours with its 56 WHr battery – very impressive for an Alienware machine.
The Display is a premium 15.6″ IPS panel with excellent color quality. It has a refresh rate of 240Hz and supports G-sync for a smoother gaming experience.
The cons? Just one. It's a chunky piece of machine with a weight of almost 6 pounds. Not quite the portable gaming rig that you can carry around. Despite that, its impressive battery backup can actually be useful in travels or long trips outdoors.
CPU: AMD Ryzen 7 5800H
GPU: Nvidia RTX 3060 Max-Q
RAM: 16GB
Screen: 15.6″ FHD 165Hz
Storage: 512GB
Battery: 7 Hours
Weight: 4.2 lbs
Pros:
Advanced vapor chamber cooling system.
Sturdy, and premium build.
Sleek Design.
Solid Gaming performance.
Product Description

16GB RAM | 512GB SSD.
Equipped With The Powerful and Fast AMD Ryzen 7 Processors, AMD Octa-Core Ryzen 7 5800H (Base Clock 3.2GHz, Max Boost Clock Up to 4.4GHz, 4MB L2 / 16MB L3 Smart Cache, 16 Threads).
15.6″ FHD (1920×1080) IPS 300nits Anti-glare, 165Hz, 100% sRGB, Dolby Vision, Free-Sync, G-Sync, DC dimmer Display.
Dedicated NVIDIA GeForce RTX 3060 6GB GDDR6 with Max-Q Design and Integrated AMD Radeon Graphics.
2x USB-C 3.2 (support data transfer, Power Delivery and DisplayPort 1.4), 2x USB-A 3.2, 1x Headphone / microphone combo jack (3.5mm), 1x Card reader.
Microsoft Windows 10 Home (64-bit), RGB Backlit Keyboard, Fingerprint Reader, Wi-Fi 6(802.11ax 2×2) and Bluetooth 5.1, 2 x 2W Harman Speaker, Nahimic Audio, 720p Webcam with Privacy Shutter.
Up to 7.8 hours battery life.
The Lenovo Legion 7 Slim is a fantastic laptop that offers all-around performance while looking classy. If you want to upgrade your gaming setup and are looking for everything in a single machine, this is the one you'll seriously want to consider.
Its sleek design and bright, vibrant display, combined with the colorful RGB lighting deliver an excellent gaming experience. You can also take it to an office, thanks to its neutral, non-gaming chassis design.
Under the hood, The combo of RTX 3060 GPU and AMD Ryzen 7 5800H CPU can achieve impressive framerates in most recent titles. And thanks to the latest vapor chamber cooling technology, the keyboard and chassis stay relatively cool.
At 4.2 pounds, the weight is on the heavier side. But we've seen heavier machines so this one should be relatively easy to carry.
CPU: Intel Core i7-12700H
GPU: NVIDIA GeForce RTX 3070 Ti
RAM: 32GB
Screen: 15.6″ QHD 165Hz
Storage: Up to 2TB SSD
Battery: 8+ Hours
Weight: 3.84 lbs
Pros:
Sturdy and premium build.
Neutral Design.
Lots of ports.
lightweight.
Cons:
Average Battery life.
Chassis gets quite hot under stress.
Product Description

Mobility In Mind: Crafted from magnesium alloy, the MAX 15 weighs only 3.84lbs. Power to performance ratio is uncomparable to any other thin and light gaming laptop on the market!
Extreme Performance: Crush the competition with the impressive power and speed of the latest AMD Ryzen 9 5900HX processor, featuring 8 cores and 16 threads to divide and conquer multiple tasks at once.
RTX, It's On: The latest NVIDIA GeForce RTX 3080 (16GB dedicated GDDR6 VRAM) is powered by award-winning Ampere architecture with new Ray Tracing Cores, Tensor Cores, and streaming multiprocessors supports up to 150 watts of power for the ultimate gaming performance.
Blazing-Fast & Color Accurate Display: This 15.6″ Quad HD (2560 x 1440) IPS-Type LED-backlit display with 16:9 aspect ratio features an incredibly fast 165Hz refresh rate for gamers and content creators who demand the best visual experiences.
Prioritize Your Way: The Eluktronics control center provides customization to tailor exactly to your needs. Need an office friendly laptop? Office Mode and NVIDIA WhisperMode technology is one click away. Ready to unleash performance? Beast Mode & overclocking capabilities awaits you.
Memory & Storage: 32GB DDR4 3200MHz dual channel RAM helps you open multiple tabs and applications at once. A 1TB PCIe Gen 3 SSD handles your operating system for fast boot times, loading games, transferring work, school projects and more. Plus, there is one additional M.2 SSD bay internally for future expansion if you need extra storage space.
Let's Get Connected: A USB 3.1 Gen 2 Type-C Port delivers high-speed data transfer or DisplayPort connectivity. An HDMI 2.1 port is tied directly to the NVIDIA graphics card for maximum performance. Intel WiFi 6, Bluetooth 5.2 and a 2,500GB Ethernet LAN let's you connect wirelessly or wired.
Covert Gamer Design: PC brands typically slap stickers and logos all over laptops, but not here. There is no external branding or logos on the MAX 15 for a clean look. For those looking to accessorize, a Black Swarm dbrand skin is included for a unique muted appearance of our icon. We're happy to let the quality of our product and hardware speak for iself.
The Eluktronics Max 15 is a high-performance laptop, but it's not just designed for gaming. The Max series is aimed at professionals who require extra performance at work. Its clean, notebook-ish design looks perfectly professional. And there are no external branding or stickers on the laptop, no intel or Nvidia logos anywhere.
The laptop is designed with mobility in mind. Crafted from magnesium alloy, the MAX 15 weighs only 3.84 pounds. That's really impressive for a 15-inch laptop. To put into comparison, the 14-inch Zephyrus G14 weighs about 3.5 lbs, which is probably the lightest of all gaming laptops. The display is also top-notch, with its bright colors and a fast refresh rate.
The combo of the latest AMD Ryzen 9 5900HX processor and a powerful RTX3080 GPU delivers an impressive performance in Blender. It also comes with 32GB of RAM which should be enough for most professional 3D works.
The laptop can also be put into Office mode, which throttles performance and minimizes fan noise. This is especially useful because gaming laptops can suddenly start making noise when under stress. The battery life is average though, but it should be enough for typical work hours.